What is This Cryptocurrency? Monero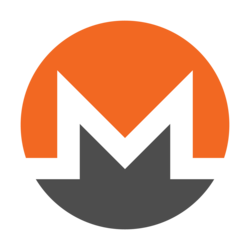 Monero is a cryptocurrency that allows individuals to pay for transactions or send and receive to a specific wallet. What differentiates Monero from other cryptocurrencies is its protocol. Monero allows individuals to have their transactions stay anonymous compared to other cryptocurrencies. While some have criticized these type of cryptocurrencies, others have seen them as a tool to help keep their transactions safe.
Monero like ZCash or Dash are cryptocurrencies called the anonymous cryptocurrencies since transactions histories are safer than in other cryptocurrencies. While Bitcoin does not share the identity of the user associated with the account, the transaction history is visible. Monero allows for individuals to have their history stored safely compared to other cryptocurrencies.
Monero can be obtained by mining the cryptocurrency or buy buying the cryptocurrency. While there are many cryptocurrencies that allow for the sending and receiving of payments, Monero is very different. The blockchain is decentralized with a community that allows the blockchain to continue.
The current price of Monero has been stable although it increases at times. While the price is not the most important factor when determining a great cryptocurrency project, it is important to keep in mind. Monero was created later than Bitcoin and attempts to fix some of the functions that Bitcoin did not have.
*In a cryptocurrency mania, there are many cryptocurrencies with great potential. It is always important to research information about each company prior to making a decision on investing or buying cryptocurrency.