What is This Cryptocurrency? Cosmos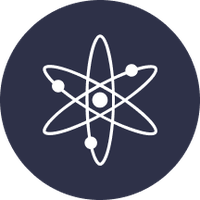 Cryptocurrencies have attempted to improve upon the designs of previous cryptocurrencies like Bitcoin and Ethereum. Ethereum has allowed for the creation of a multi-layered system of cryptocurrencies that allow for new projects to be built on top of the Ethereum ecosystem. While there are many difficulties that exist when attempting to create a new cryptocurrency project, the most difficult types of improvement opportunities arise from the scalability and inter-operability between the different projects.
This cryptocurrency allows for improve scalability which is one of the main points that some of the new cryptocurrencies are trying to improve upon. While projects include newer projects on the block chain there is a need for increased and improved protocols to help the project run smoothly. Cryptocurrencies like Tezos and Ethereum have experienced a network slowdown sometimes due to the amount of projects that exist on the block chain. Many new projects will begin to work on this since it is a point that affects networks.
Another point that needs to be worked out in the cryptocurrency community is the need for inter-operability. Cryptocurrency projects that help other projects communicate effectively will allow for a greater cooperation between communities. This would allow for cryptocurrencies to work together to help each other. If Bitcoin, the block chain, could communicate with Ethereum, then both cryptocurrencies would be able to help each other and possibly improve the community. There are difficulties when trying to bridge two different projects, but new cryptocurrencies would be able to help with the process.
There are multiple ways that new cryptocurrencies can help solve previous needs for improvements. The way new cryptocurrencies help can improve the way block chain is seen. There are multiple uses for block chains as well as for each cryptocurrency. This new project could help.