What is This Cryptocurrency? Doge Coin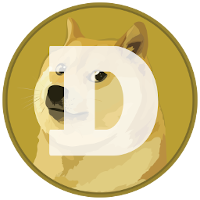 Doge Coin is a cryptocurrency that was derived from Litecoin. The coin started as a meme coin meaning the coin was associated with the meme of a Shiba Inu dog. While the coin may have started as a meme, it has become a useful coin for transactions. The coin has a faster block creation time and has fast transaction times.
Dogecoin can be mined since it is a proof of work coin. Dogecoin has the ability to be mined with a GPU and does not need a more specialized ASICs computer as Bitcoin. While there are many coins for transactions, Doge Coin allows for users to send and receive the coin in less time. The time it takes to receive sent coins is about a minute. Compared to Bitcoin which can take anywhere from 10 minutes at minimum, there is a difference.
Doge Coin has a price of about 3 million satoshis. The cryptocurrency has a circulating supply of 125 billion coins. The market cap is $413 million. The volume in the past 24 hours was of $56 million on 07/23/2020.
* * This is not investment advice. If you want to buy or invest in cryptocurrencies, you need to research information prior to making an informed decision.