_____UEFA Champions League
Champion's League 2020-2021 Qualifier Matches Have Started
Bayern Munich Wins Champion's League Finals Match Against PSG
UEFA 2019-2020 Quarter Finals To Be Played
Games Postponed Until Further Communication
Manchester City vs. Real Madrid
Barcelona vs. Napoli
Juventus vs. Lyon
Bayern vs. Chelsea
Liverpool
vs. Atletico de Madrid
(2-3)
'43 G. Wijnaldum
'94 R. Barbosa de Oliveira
'97 M. Llorente
'106 M. Llorente
'121 A. Morata
Borussia Dortmund
vs. Paris Saint Germain
(0-2)
'28 N. Santos Junior
'46 J. Bernat
RB Leipzig vs. Tottenham (3-0)
'10 Marcel Sabitzer
'21 Marcel Sabitzer
'87 Emil Forsberg
Valencia vs. Atalanta (3-4)
'3 Josip Ilicic (Penalty Kick
'21 Kevin Gameiro
'43 Josip Ilicic (Penalty Kick
'51 Kevin Gameiro
'67 Ferran Torres
'71 Josip Ilicic
'82 Josip Ilicic
Playoffs First Leg
Valencia
vs. Atalanta
(1-4)
'16 Hans Hateboer
'42 Josip Ilicic
'57 Remo Freuler
'62 Hans Hateboer
'66 Denis Cheryshev
Bayern
vs. Chelsea
(3-0)
'51 Serge Gnabry
'54 Serge Gnabry
'76 Robert Lewandowski
'83 Marcos Alonso Red Card []
Juventus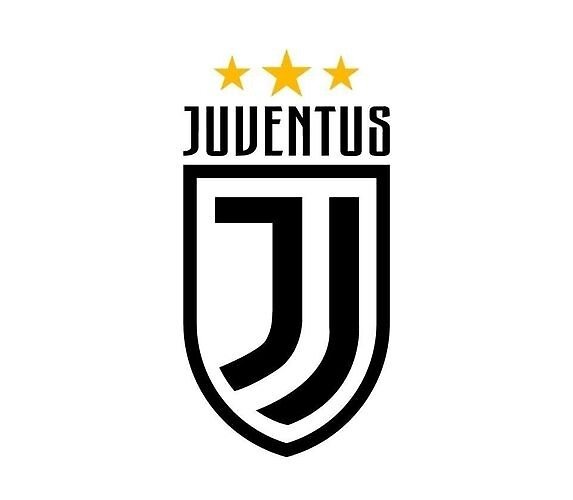 vs. Lyon
(2/26/2020 @ 1:00 MST PM)
Tottenham
vs. RB Leipzig
(0-1)
'58 Timo Werner
Atletico de Madrid
vs. Liverpool
(1-0)
'4 Saúl Ñíguez
PSG
vs. Dortmund
(1-2)
'69 Erling Braut Håland
'75 Neymar
'77 Erling Braut Håland
Barcelona
vs. Napoli
(1-1)
'30 Dries Mertens
'57 Antoine Griezmann
'89 Arturo Vidal Red Card []
Manchester City
vs. Real Madrid
(2/26/2020 @ 1:00 MST PM)
Playoffs 16 Team Phase
Drawing for the remaining 16 teams to face off will be held on 12/16/2019.
The 16 teams that are left include:
Atalanta
Atletico de Madrid
Barcelona
FC. Bayern Munich
Borussia Dortmund
Chelsea
Juventus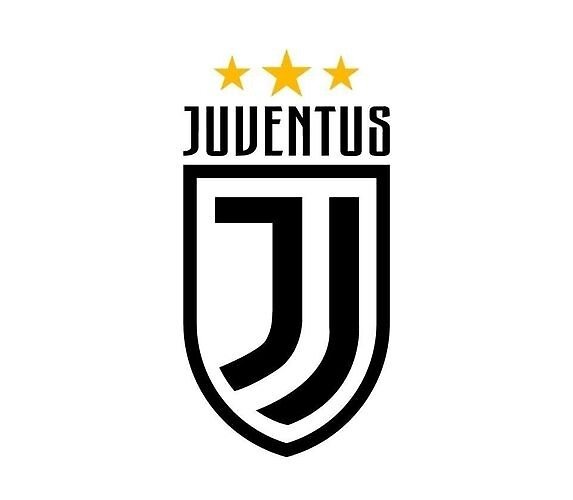 Red Bull Liepzig
Liverpool
Olympique Lyonnais
Manchester City
Napoli
PSG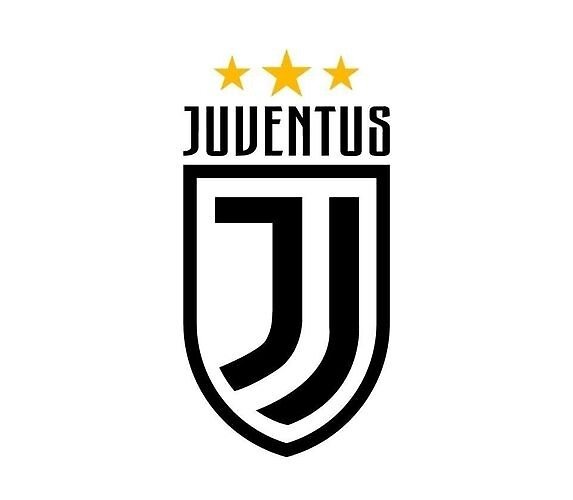 Real Madrid
Tottenham
Valencia
Make sure to check back on Monday to check which teams will be facing off to secure the 2018/2019 Edition of the Champion's League.
Matchday 6
19′ Tammy Abraham
35′ Cesar Azpilicueta
78′ Loic Remy
3′ Arkadiusz Milik
26′ Arkadiusz Milik
38′ Arkadiusz Milik (Penalty Kick
74′ Dries Mertens (Penalty Kick
Borussia Dortmund
vs. Slavia Praha
(2-1)
10′ Jadon Sancho
43′ Tomas Soucek
61′ Julian Brandt
77′ Julian Weigl Red Card []
Lyon
vs. RB Liepzig
(2-2)
9′ Emil Forsberg (Penalty Kick
33′ Timo Werner (Penalty Kick
50′ Houssem Aouar
82′ Memphis Depay
Benfica
vs. Zenit
(3-0)
47′ Franco Cervi
56′ Douglas Santos
58′ Pizzi (Penalty Kick
79′ Sardar Azmoun (Autogol
Red Bull
vs. Liverpool
(0-2)
57′ Naby Keita
58′ Mohamed Salah
Barcelona
vs. Inter de Milan
(2-1)
23′ Carles Perez
44′ Romelu Lukaku
86′ Ansu Fati
24′ Rodrigo
93′ Gabriel Paulista
Shaktar Donetsk
vs. Atalanta
(0-3)
66′ Timothy Castagne
77′ Domilson Cordeiro dos Santos
80′ Mario Pasalic
94′ Robin Gosens
Manchester City
vs. Dinamo Zagreb
(4-1)
10′ Dani Olmo
34′ Gabriel Jesus
50′ Gabriel Jesus
54′ Gabriel Jesus
84′ Phil Foden
Real Madrid
vs. Club Brugge
(3-1)
53′ Rodrygo
55′ Hans Vanaken
64′ Vinicius Junior
91′ Luka Modric
Lokomotiv Moscow
vs. Atletico de Madrid
(0-2)
17′ Joao Felix (Penalty Kick
54′ Felipe Augusto de Almeida Monteiro
Galatassaray
vs. PSG
(0-5)
32′ Mauro Icardi
35′ Pablo Sarabia
46′ Neymar
63′ Kylian Mbappe
84′ Edinson Cavani (Penalty Kick
75′ Cristiano Ronaldo
92′ Gonzalo Higuain
Crvena zvezda
vs. Olympiacos
(0-1)
87′ Youssef El-Arabi (Penalty Kick
14′ Kingsley Coman
20′ Ryan Sessegnon
45′ Thomas Muller
64′ Philippe Coutinho
Matches for Week of 11/26/2019
---
Bayer
vs. Lokomotiv Moscow
( 2-0)
11′ Rifat Zhemaletdninov (Autogol)
54′ Sven Bender
Real Madrid
vs. PSG
(2-2)
17′ Karim Benzema
79′ Karim Benzema
81′ Kylian Mbappe
83′ Pablo Sarabia
Manchester City
vs. Shakhtar Donetsk
(1-1)
59′ Ilkay Gundogan
69′ Manor Solomon
Club Brugge
vs. Galatasaray
(1-1)
11′ Adem Buyuk
92′ Krepin Diatta
93′ Krepin Diatta Red Card[]
93′ Clinton Mata Red Card[]
Olympiacos
vs. Tottenham
(2-4)
6′ Youssef El-Arabi
19′ Ruben Semedo
46′ Dele Alli
50′ Harry Kane
73′ Serge Aurier
77′ Harry Kane
Atletico Madrid
vs. Juventus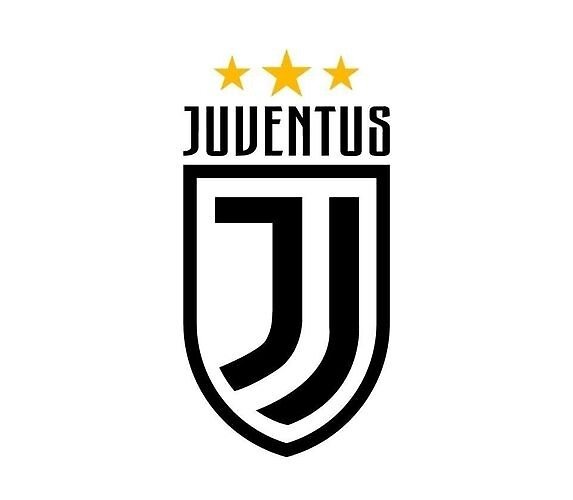 (0-1)
47′ Paulo Dybala
Bayern
vs. Crvena zvezda
(6-0)
14′ Leon Goretzka
53′ Robert Lewandowski (Penalty Kick
60′ Robert Lewandowski
64′ Robert Lewandowski
67′ Robert Lewandowski
89′ Corentin Tolisso
Dinamo Zagreb
vs. Atalanta
(0-2)
27′ Luis Fernando Muriel Fruto (Penalty Kick
47′ Alejandro Dario Gomez
---
Matches for Week of 11/27/2019
---
Zenit
vs. Lyon
(2-0)
42′ Artem Dzyuba
84′ Magomed Ozdoyev
40′ Carlos Soler
41′ Mateo Kovacic
50′ Christian Pulisic
82′ Daniel Wass
Dortmund
vs. Barcelona
(1-3)
29′ Luis Suarez
33′ Lionel Messi
67′ Antoine Griezmann
77′ Jadon Sancho
Inter de Milan
vs. Slavia Pravha
(3-1)
19′ Lautaro Martinez
37′ Tomas Soucek (Penalty Kick
81′ Romelu Lukaku
88′ Lautaro Martinez
2′ Hakim Ziyech
59′ Quincy Promes
43′ Patson Daka
45′ Takumi Minamino
69′ Hwang Hee-chan
85′ Mbwana Samatta
87′ Erling Braut Haland
21′ Dries Mertens
65′ Dejan Lovren
Benfica
vs. RB Leipzig
(2-2)
20′ Pizzi
59′ Carlos Vinicius
90′ Emil Forsberg (Penalty Kick
95′ Emil Forsberg
Matchday 5 Completed Standings
Group A
PSG

(qualifying as of 11/7/2019)

5 games played

4 wins

1 draws

0 losses

13 points

12 goals scored

2 goals scored against

+ 10 goal difference

Real Madrid

(qualifying as of 11/7/2019)

5 games played

2 wins

2 draw

1 loss

8 points

11 goals scored

7 goals scored against

+4 goal difference

Club Brugge

5 games played

0 wins

3 draws

2 losses

3 points

3 goals scored

9 goals scored against

-6 goal difference

Galatasaray

5 games played

0 wins

2 draws

3 losses

2 points

1 goals scored

9 goals scored against

-8 goal difference
Group B
Bayern Munich

(qualifying as of 11/7/2019)

5 games played

5 wins

0 draws

0 losses

15 points

21 goals scored

4 goals scored against

+ 17 goal difference

Tottenham Hotspur

(qualifying as of 11/7/2019)

5 games played

3 wins

1 draw

1 loss

10 points

17 goals scored

11 goals scored against

+6 goal difference

Crvena zvezda

5 games played

1 wins

0 draws

4 losses

3 points

3 goals scored

19 goals scored against

-16 goal difference

Olympiacos

5 games played

0 wins

1 draws

4 losses

1 points

7 goals scored

14 goals scored against

-7 goal difference
Group C
Manchester City

(qualifying as of 11/7/2019)

5 games played

3 wins

2 draws

0 losses

11 points

12 goals scored

3 goals scored against

+ 9 goal difference

Shaktar Donetsk

(qualifying as of 11/7/2019)

5 games played

1 wins

3 draw

1 loss

6 points

8 goals scored

10 goals scored against

-2 goal difference

Dinamo Zagreb

5 games played

1 wins

2 draws

2 losses

5 points

9 goals scored

9 goals scored against

0 goal difference

Atalanta

5 games played

1 wins

1 draws

3 losses

4 points

5 goals scored

12 goals scored against

-7 goal difference
Group D
Juventus

(qualifying as of 11/7/2019)

5 games played

4 wins

1 draws

0 losses

13 points

10 goals scored

4 goals scored against

+ 6 goal difference

Atletico de Madrid

(qualifying as of 11/7/2019)

5 games played

2 wins

1 draw

2 loss

7 points

6 goals scored

5 goals scored against

+1 goal difference

Bayer

5 games played

2 wins

0 draws

3 losses

6 points

5 goals scored

7 goals scored against

-2 goal difference

Lokomotiv Moscow

5 games played

1 wins

0 draws

4 losses

3 points

4 goals scored

9 goals scored against

-5 goal difference
Group E
Liverpool

(qualifying as of 11/7/2019)

5 games played

3 wins

1 draws

1 losses

10 points

11 goals scored

8 goals scored against

+ 3 goal difference

Napoli

(qualifying as of 11/7/2019)

5 games played

2 wins

3 draw

0 loss

9 points

7 goals scored

4 goals scored against

+3 goal difference

Red Bull

5 games played

1 wins

1 draws

2 losses

7 points

16 goals scored

11 goals scored against

+5 goal difference

Genk

5 games played

1 wins

1 draws

4 losses

1 points

5 goals scored

16 goals scored against

-11 goal difference
Group F
Barcelona

(qualifying as of 11/7/2019)

5 games played

3 wins

2 draws

0 losses

11 points

7 goals scored

3 goals scored against

+ 4 goal difference

Inter de Milan

(qualifying as of 11/7/2019)

5 games played

2 wins

1 draw

2 loss

7 points

9 goals scored

7 goals scored against

+2 goal difference

Borussia Dortmund

5 games played

2 wins

1 draws

2 losses

7 points

6 goals scored

7 goals scored against

-1 goal difference

Slavia Praha

5 games played

0 wins

2 draws

3 losses

2 points

3 goals scored

8 goals scored against

-5 goal difference
Group G
RB Leipzig

(qualifying as of 11/7/2019)

5 games played

3 wins

1 draws

1 losses

10 points

10 goals scored

6 goals scored against

+ 2 goal difference

Lyon

(qualifying as of 11/7/2019)

5 games played

2 wins

1 draw

2 loss

7 points

7 goals scored

6 goals scored against

+1 goal difference

Benfica

5 games played

2 wins

1 draws

2 losses

7 points

7 goals scored

6 goals scored against

+1 goal difference

Zenit

5 games played

1 wins

1 draws

3 losses

4 points

4 goals scored

11 goals scored against

-4 goal difference
Group H
Ajax

(qualifying as of 11/7/2019)

5 games played

3 wins

1 draws

1 losses

10 points

12 goals scored

5 goals scored against

+ 7 goal difference

Chelsea

(qualifying as of 11/7/2019)

5 games played

2 wins

2 draw

1 loss

8 points

9 goals scored

8 goals scored against

+1 goal difference

Valencia

5 games played

2 wins

2 draws

1 losses

8 points

8 goals scored

7 goals scored against

+1 goal difference

Lille

5 games played

0 wins

1 draws

4 losses

1 points

3 goals scored

12 goals scored against

-9 goal difference
Top Five Goal Scores of the Champion's League
Robert Lewandowski 10 goals
Erling Braut Haland

8 goals

Mislav Osic 7 goals
Harry Kane6 goals
Raheem Sterling 5 goals
---
11' E. B. Haland (Penalty Kick)
44' H. Lozano
14′ Georginio Wijnaldum
40′ Mbwana Samatta
53′ Alex Oxlade-Chamberlain
4' J. Andersen
33' M. Depay
76' H. Seferovic
89' B. Traore
2' T. Abraham (Autogol)
4' Jorginho (Penalty Kick)
20' Q. Promes
35' K. Arrizabalaga (Auto gol)
55' D. Van de Beek
63' C. Azpilicueta
68' D. Blind
Red Card []
69' J. Veltman
Red Card []
74' R. James
25' V. Osimhen
66' D. Parejo (Penalty Kick)
82' A. Soumaoro (Autogol)
84' G. Kondogbia
90' F. Torres
Inter Milan
vs. Dortmund
(2-3)
5' L. Martinez
40' M. Vecino
51' A. Hakimi
64' J. Brandt
77' A. Hakimi
Tottenham
vs. Crvena zvezda
(4-0)
34' G. Lo Celso
57' H. Son
61' H. Son
85'C. Eriksen
Bayern
vs. Olympiacos
(2-0)
69' R. Lewandowski
89' I. Perisic
Lokomotiv Moscow
vs. Juventus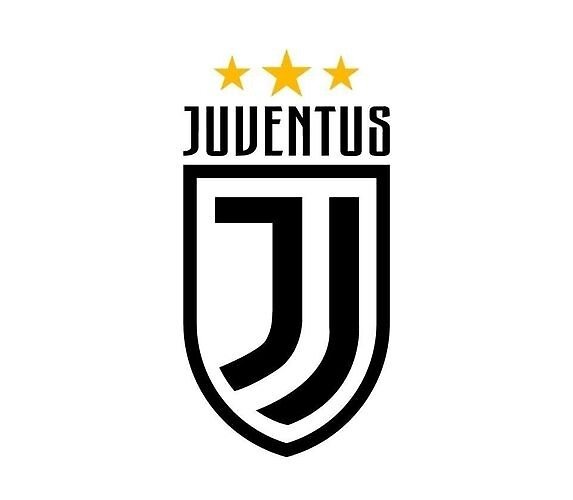 (1-2)
3' A. Ramsey
12' A. Miranchuk
93' D. Costa
Atletico de Madrid
vs. Bayer
(1-2)
41' Thomas (Auto gol)
55' K. Volland
84' N. Amiri
Red Card []
94' A. Morata
Club Brugge
vs. PSG
(0-1)
21' M. Icardi
Real Madrid
vs. Galatasaray
(6-0)
4′ Rodrygo
7′ Rodrygo
14′ Sergio Ramos (Penalty Kick)
45′ Karim Benzema
81′ Karim Benzema
92′ Rodrygo
Shaktar Donetsk
vs. Dinamo Zagreb
(3-3)
13' Alan Patrick
25' B. Petkovic
74' N. Moro
Red Card []
79' Marlos
Red Card []
83' L. Ivanusec
89'A. Demi
93' J. Moraes
98' Tete (Penalty Kick)
Atalanta
vs. Manchester City
(1-1)
7' R. Sterling
49' M. Pasalic
81' C. Bravo
---
Matchday 4 Completed Standings
Group A
PSG

(qualifying as of 11/7/2019)

4 games played

4 wins

0 draws

0 losses

12 points

10 goals scored

0 goals scored against

+ 10 goal difference

Real Madrid

(qualifying as of 11/7/2019)

4 games played

2 wins

1 draw

1 loss

7 points

9 goals scored

5 goals scored against

+4 goal difference

Club Brugge

4 games played

0 wins

2 draws

2 losses

2 points

2 goals scored

8 goals scored against

-6 goal difference

Galatasaray

4 games played

0 wins

3 draws

3 losses

1 points

0 goals scored

8 goals scored against

-8 goal difference
Group B
Bayern Munich

(qualifying as of 11/7/2019)

4 games played

4 wins

0 draws

0 losses

12 points

15 goals scored

4 goals scored against

+ 11 goal difference

Tottenham Hotspur

(qualifying as of 11/7/2019)

4 games played

2 wins

1 draw

1 loss

7 points

13 goals scored

9 goals scored against

+4 goal difference

Crvena zvezda

4 games played

1 wins

0 draws

3 losses

3 points

3 goals scored

13 goals scored against

-10 goal difference

Olympiacos

4 games played

0 wins

1 draws

3 losses

1 points

5 goals scored

10 goals scored against

-5 goal difference
Group C
Manchester City

(qualifying as of 11/7/2019)

4 games played

3 wins

1 draws

0 losses

10 points

11 goals scored

2 goals scored against

+ 9 goal difference

Shaktar Donetsk

(qualifying as of 11/7/2019)

4 games played

1 wins

2 draw

1 loss

5 points

7 goals scored

9 goals scored against

-2 goal difference

Dinamo Zagreb

4 games played

1 wins

2 draws

1 losses

5 points

9 goals scored

7 goals scored against

+2 goal difference

Atalanta

4 games played

0 wins

1 draws

3 losses

1 points

3 goals scored

12 goals scored against

-9 goal difference
Group D
Juventus

(qualifying as of 11/7/2019)

4 games played

3 wins

1 draws

0 losses

10 points

9 goals scored

4 goals scored against

+ 5 goal difference

Atletico de Madrid

(qualifying as of 11/7/2019)

4 games played

2 wins

1 draw

1 loss

7 points

6 goals scored

4 goals scored against

+2 goal difference

Lokomotiv Moscow

4 games played

1 wins

0 draws

3 losses

3 points

4 goals scored

7 goals scored against

-3 goal difference

Bayer

4 games played

0 wins

0 draws

3 losses

3 points

3 goals scored

7 goals scored against

-4 goal difference
Group E
Liverpool

(qualifying as of 11/7/2019)

4 games played

3 wins

0 draws

1 losses

9 points

10 goals scored

7 goals scored against

+ 3 goal difference

Napoli

(qualifying as of 11/7/2019)

4 games played

2 wins

2 draw

0 loss

8 points

6 goals scored

3 goals scored against

+3 goal difference

Red Bull

4 games played

1 wins

1 draws

2 losses

4 points

12 goals scored

10 goals scored against

+2 goal difference

Genk

4 games played

0 wins

1 draws

3 losses

1 points

4 goals scored

12 goals scored against

-8 goal difference
Group F
Barcelona

(qualifying as of 11/7/2019)

4 games played

2 wins

2 draws

0 losses

8 points

4 goals scored

2 goals scored against

+ 2 goal difference

Borussia Dortmund

(qualifying as of 11/7/2019)

4 games played

2 wins

1 draw

1 loss

7 points

5 goals scored

4 goals scored against

+1 goal difference

Inter de Milan

4 games played

1 wins

1 draws

2 losses

4 points

6 goals scored

6 goals scored against

0 goal difference

Slavia Praha

4 games played

0 wins

2 draws

2 losses

2 points

2 goals scored

5 goals scored against

-3 goal difference
Group G
RB Leipzig

(qualifying as of 11/7/2019)

4 games played

3 wins

0 draws

1 losses

9 points

6 goals scored

4 goals scored against

+ 2 goal difference

Lyon

(qualifying as of 11/7/2019)

4 games played

2 wins

1 draw

1 loss

7 points

7 goals scored

4 goals scored against

+3 goal difference

Zenit

4 games played

1 wins

1 draws

2 losses

4 points

5 goals scored

6 goals scored against

-1 goal difference

Benfica

4 games played

1 wins

0 draws

3 losses

3 points

5 goals scored

9 goals scored against

-4 goal difference
Group H
Ajax

(qualifying as of 11/7/2019)

4 games played

2 wins

1 draws

1 losses

7 points

10 goals scored

5 goals scored against

+ 5 goal difference

Chelsea

(qualifying as of 11/7/2019)

4 games played

2 wins

1 draw

1 loss

7 points

7 goals scored

6 goals scored against

+1 goal difference

Valencia

4 games played

2 wins

1 draws

1 losses

7 points

6 goals scored

5 goals scored against

+1 goal difference

Lille

4 games played

0 wins

1 draws

3 losses

1 points

3 goals scored

10 goals scored against

-7 goal difference
---
Top Goal Scorers (11/10/2019)
Erling Braut Haland 7 goals
Mislav Orsic 7 goals
Robert Lewandowski 6 goals
Bruno Petkovic 5 goals
Raheem Sterling 5 goals