MLS News
Addition of MLS Teams for the Next Couple of Years
Photo by Izuddin Helmi Adnan
MLS is expanding the number of teams in the next year's season through 2022. There are four teams to be added to the 26 team roster. The next team to be added will be from Austin, TX in 24 months. The other two teams are Sacramento, California, and St. Louis Missouri in 36 months. There is yet another team that will be added in Charlotte, North Carolina. With the number of teams expanding, it will be interesting to see if the MLS becomes the league with the greatest number of teams. Las Vegas is also set to take a bid to have a team included in the next years. Soccer is expanding in the United States and so is the interest in the sport.
MLS Publishes 2020-2021 Schedule
Photo by Vienna Reyes
The MLS schedule has also been published on the official site. The current 26 teams in the MLS will battle to see who can outclass each other and become the new MLS champion to the detriment of Seattle Sounders.
MLS Finals (11/10/2019) 01:00 PM MST
Seattle Sounders
vs. Toronto FC
   (3-1)
57′ Kelvin Leerdam
76′ Victor Rodriguez
90′ Raul Ruidiaz
93′ Jozy Altidore
Conference Finals (Week of 10/29/19 – 10/30/19)
Los Angeles Football Club
vs. Seattle Sounders
 (1-3)
17′ Eduard Atuesta
22′ Raul Ruidiaz
26′ Nicolas Lodeiro
64′ Raul Ruidiaz
Toronto Football Club
vs. Atlanta United
(2-1)
4′ Julian Gressel
14′ Nicolas Benezet
78′ Nick DeLeon
---
Semi Finals (Week of 10/23/2019)
Toronto Football Club
vs. New York Football Club
          (2-1)
47′ Alejandro Pozuelo
69′ Ismael Tajouri
90′ Alejandro Pozuela (Penalty)
Atlanta United
vs. Philadelphia
                                         (2-0)
10′ Julian Gressel
80′ Josef Martinez
Los Angeles Galaxy
vs. Los Angeles Football Club
           (3-5)
16′ Carlos Vela
40′ Carlos Vela
41′ Cristian Pavon
55′ Zlatan Ibrahimovic
66′ Diego Rossi
68′ Adama Diomande
77′ Rolf Feltscher
80′ Adame Diomande
Real Salt Lake
vs. Seattle Sounders
                                     (0-2)
64′ Gustav Svensson
81′ Nicolas Lodeiro 
Top Five Goalscorers of the MLS (10/28/2019)
Carlos Vela     34 goals scored in 31 games
Zlatan Ibrahimovic     30 goals in 29 games
Josef Martinez    27 goals in 29 games
Diego Rossi    16 goals in 34 games
Kacper Przybylko 15 goals in 26 games
---
Playoff Teams
Eastern Conference                                                                           Western Conference
1.NYC FC 
                                                                                             1.LA FC 
2. Atlanta United 
                                                                             2.Seattle Sounders
3. Philadelphia
                                                                                 3.Real Salt Lake 
4. Toronto FC 
                                                                                   4. Minnesota 
5. D.C. United 
                                                                                   5. LA Galaxy 
6.N.Y. Red Bulls
                                                                                6. Portland
7.New England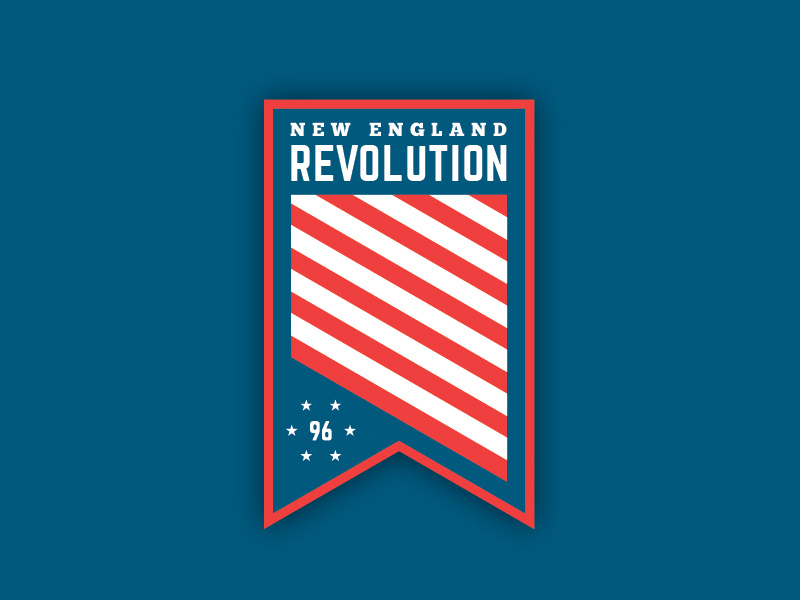 7. FC Dallas 

Matches of October 5-6, 2019
Chicago Fire  vs. Orlando City                                          (5-2)
D.C. United  vs. F.C. Cincinnati                                         (0-0)
Los Angeles FC  vs. Colorado                                     (3-1)
Vancouver vs. Real Salt Lake                                        (0-1)
San Jose  vs. Portland                                                  (1-3)
F.C. Dallas  vs. Sporting K.C.                                          (6-0)
NYC FC.  vs. Philadelphia                                                (2-1)
Montreal Impact  vs. NY Red Bulls                             (3-0)
Seattle Sounders vs Minnesota                                     (1-0)
New England  vs. Atlanta United                                 (1-3)
Colombus vs. Toronto F.C.                                          (0-1)
LA Galaxy  vs. Houston Dynamo                             (2-4)
---
Matches of September 25, 28-29, 2019
Atlanta United  vs. Montreal Impact           (1-1)
Chicago FC. vs. Toronto F.C.                          (2-2)
Colombus Crewvs. Philadelphia Union    (2-0)
New York Red Bulls  vs. D.C. United           (0-0)
NY FC. vs. New England Revolution             (0-2)
Orlando City  vs. Cincinnati FC.                      (1-1)
FC. Dallas  vs. Colorado Rapids               (0-3)
San Jose vs. Seattle Sounders                       (0-1)
Houston Dynamo  vs. Real Salt Lake         (1-2)
Los Angeles FC  vs. Minnesota United          (1-1)
Vancouver Whitecaps vs. LA Galaxy       (4-3)
Portland vs. Sporting K.C.                       (2-2)
Sporting KC  vs. Minnesota United FC        (1-2)
Atlanta United vs. New York City FC          (1-4)
LA Galaxy  vs. Real Salt Lake                        (2-1)
Houston Dynamo vs. Los Angeles             (1-3)
San Jose Earthquakes  vs. Philadelphia Union  (1-2)
New England Revolution vs. Portland   (2-2)
---
Matches of September 18, 21-22, 2019
Seattle Sounder vs. FC Dallas                                                                                 (0-0)
New York Red Bulls  vs. Portland Timbers                                                 (2-0)
FC Cincinnati  vs. Atlanta United                                                                           (0-2)

Atlanta United vs. San Jose Earthquakes
New England Revolution vs. Real Salt Lake                                                        (0-0)
Houston Dynamo vs. Orlando City Pride                                                           (2-1)
Los Angeles Galaxy vs. Montreal Impact                                                           (2-1)

Vancouver Whitecaps vs. Columbus Crew
Chicago Fire vs. F.C. Cincinatti                                                                                   (0-0)
Colorado Rapids vs. Sporting Kansas City                                                      (3-2)
Toronto FC vs. Los Angeles FC                                                                                      (1-1)
Minnesota United F.C. vs. Portland Timbers
New York Red Bulls vs. Philadelphia Union
New York City F.C. vs. F.C. Dallas
D.C. United vs. Seattle Sounders 
---
Matches of September 11,14-15, 2019
Portland Timbersvs. D.C. United                                                                         (0-1)

Toronto F.C. vs. Colorado Rapids                                                                          (3-2)
Minnesota United F.C.  vs. Real Salt Lake                                                                      (3-1)
Los Angeles Galaxy vs. Sporting Kansas City                                                           (7-2)
Seattle Sunders F.C. vs. New York Red Bulls                                                             (4-2)
New York City F.C. vs. San Jose Earthquakes                                                                  (2-1)
Chicago Fire vs. F.C. Dallas                                                                                                      (4-0)
Columbus Crew F.C. vs. Atlanta United F.C.                                                                (3-1)

Philadelphia Union vs. Los Angeles F.C.                                                                        (1-1)
New England Revolution vs. Orlando Pride S.C.                                                          (3-3)
Montreal Impact vs. F.C. Cincinatti                                                                                     (0-1)
Houston Dynamo  vs. Vancouver Whitecaps F.C.                                                (1-2)
New York City F.C. vs. Toronto F.C.                                                                               (1-1)

Colorado Rapidsvs. Los Angeles Galaxy                                                          (2-1)
Houston Dynamo vs. Minnesota United F.C.                                                           (2-0)
Real Salt Lake vs. San Jose Earthquakes                                                                       (2-1)
---
Matches of September 7-8, 2019
New York City FC vs. New England Revolution                            (2-1)
FC Cincinnati vs. Toronto FC                                                                (1-5)
Los Angeles Football Club  vs. Orlando City SC                            (2-2)
Portland Timbersvs. Sporting Kansas                                    (2-1)
---
Matches of August 30-31, 2019
Seattle Sunders F.C. vs. L.A. Galaxy                                                 (4-3)
Real Salt Lake vs. Portland Timbers                                             (0-1)
Houston Dynamo vs. Sporting Kansas                                         (0-1)
San Jose Earthquakes   vs. Orlando City SC                                    (3-0)
Vancouver Whitecaps vs. New York City FC                           (1-3)
FC Dallas   vs. FC Cincinnati                                                                     (3-1)
Los Angeles Football Club  vs. Minnesota United FC                  (0-2)
New York Red Bulls vs. Colorado Rapids                             (0-2)
 Montreal Impact  vs. D.C. United                                                      (0-3)
Philadelphia Union  vs. Atlanta United FC                                  (3-1)
Chicago Fire  vs. Columbus Crew                                                       (1-1)
New England Revolution vs. Toronto F.C.                                     (1-1)